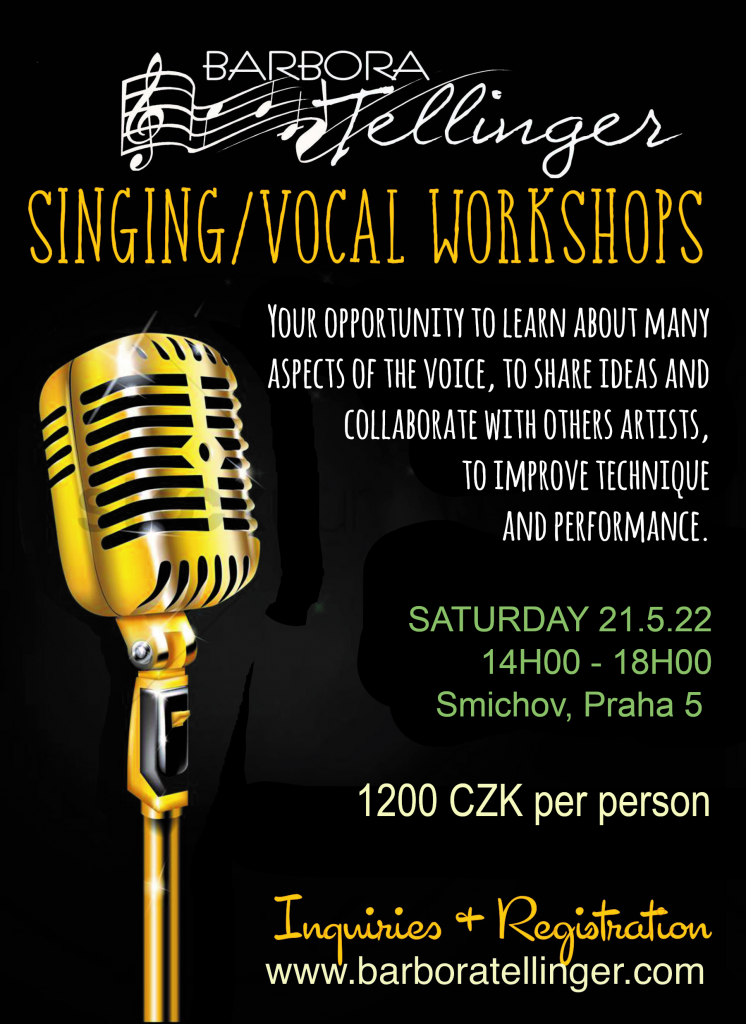 Presenting a vocal workshop for all voice artist, professional singers and those who would like to be.

I have been a professional singer and voice artist for over 30 years.
For 15 years I taught singing at university level, to Jazz and Dramatic Arts students.

In this workshop you will learn about many aspects of the voice and professional singing –

Breathing; Posture; Mic Technique; Projection; Voice Maintenance; Vocal Technique & Strengthening. You will have the opportunity to collaborate with other local musicians and also with highly acclaimed international musicians, so bring your sheet music, backing tracks and/or your guitar. We also provide opportunity for vocal demo recordings.

This is a four hour workshop in a casual loft studio environment, liquid refreshments will be freely available.

On submission of this form you will receive payment details and the address for the workshop in Smichov, three blocks from Andel, 100 meters from Arbesovo namesti.

Looking forward to working with you.